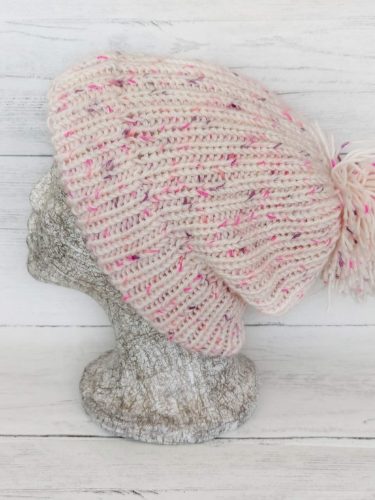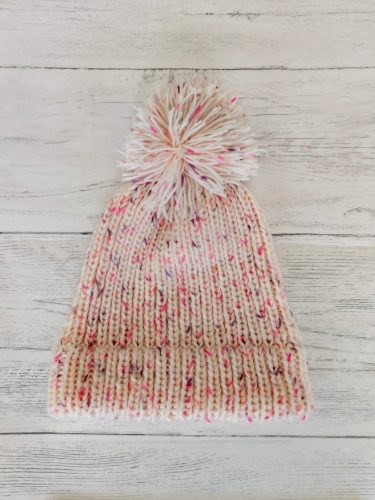 W-A-L-K Hat
PDF knitting pattern download
£3
---
Pattern Information
In our house, the word 'walk' is used very carefully! If uttered without thinking within earshot of man's best friend, there is no course of action other than to go for said walk there and then. Woe betide if you haven't already got your socks, shoes, coat and hat ready. And so, that particular word is constantly spelt or abbreviated. As the weather gets colder, a warm hat becomes a necessary accessory for any 'W.A.L.K.'.
This pattern is written in one size for adults. The ribbing design allows it to fit most head sizes as it has a lot of give. It could easily be adjusted at the cast on stage to fit a smaller or larger head – notes for this are in the pattern.
The hat has a double thickness brim which gives a lovely edge and makes it very comfy to wear. However, if you prefer a folded brim onto the outside of the hat, there are instructions for that too!
A useful video showing how to make a double brim if you work better by seeing rather than reading can be found on YouTube here. I am in no way affiliated with it but think it explains it nicely.
Yarn:
This pattern is perfect for using up stash/leftovers. Go wild with your stripes design. You can either work with an Aran yarn held single (approx. 200m including pompom) or a DK weight yarn held double throughout the pattern (approx. 375m including pompom).
Why not pick some DK weight leftovers and combine them to make bold stripes, or hold 2 different colour strands together and create a marled effect? Your only restriction is your imagination!
Needles:
Pattern calls for 7mm needles but US testers used size 10.5 which is 6.5mm and this worked well for them too. The design is so stretchy that there is a lot of room for maneuver within the given gauge.
Notions:
Stitch marker
Darning needle
A large pompom maker is useful but not essential
All of my patterns are thoroughly tested before release – A huge thank you to my test knitters who help to make my ideas a reality!
You may also be interested in:
---
The prices listed on this website are the base price in GBP. Depending on where you live, the 2 platforms will adjust the amount for your preferred currency and any applicable taxes.